1. Go to the ACCOUNT tab to view your profile.
2. Tap "Edit" in the top-left corner of the screen.
3. Scroll down and tap "Add Emergency Contacts."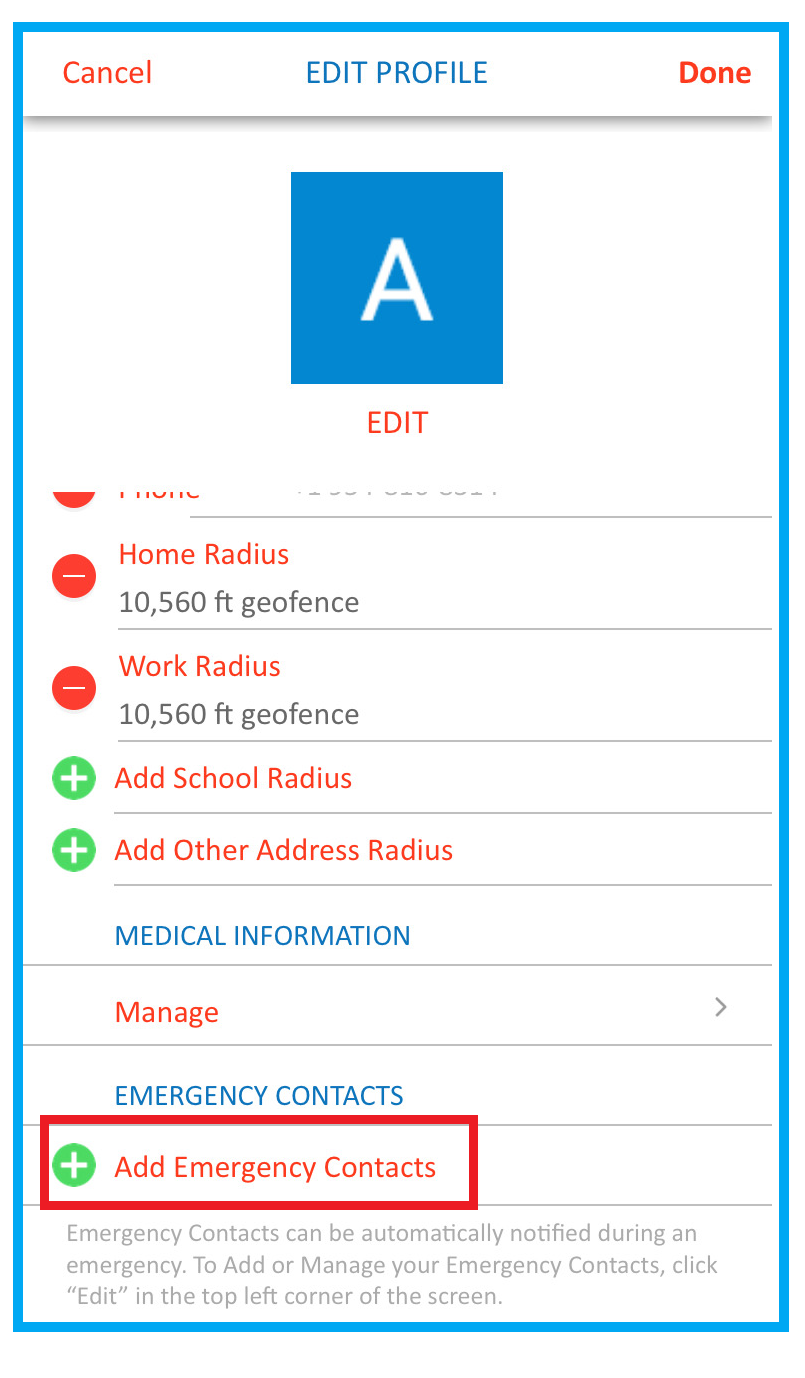 4. Choose someone from the list of your contacts that SaferWatch generates. (Make sure you've already given SaferWatch permission to access your contacts. You can change access permissions in your phone's settings.)
5. Choose a relationship description from the list provided.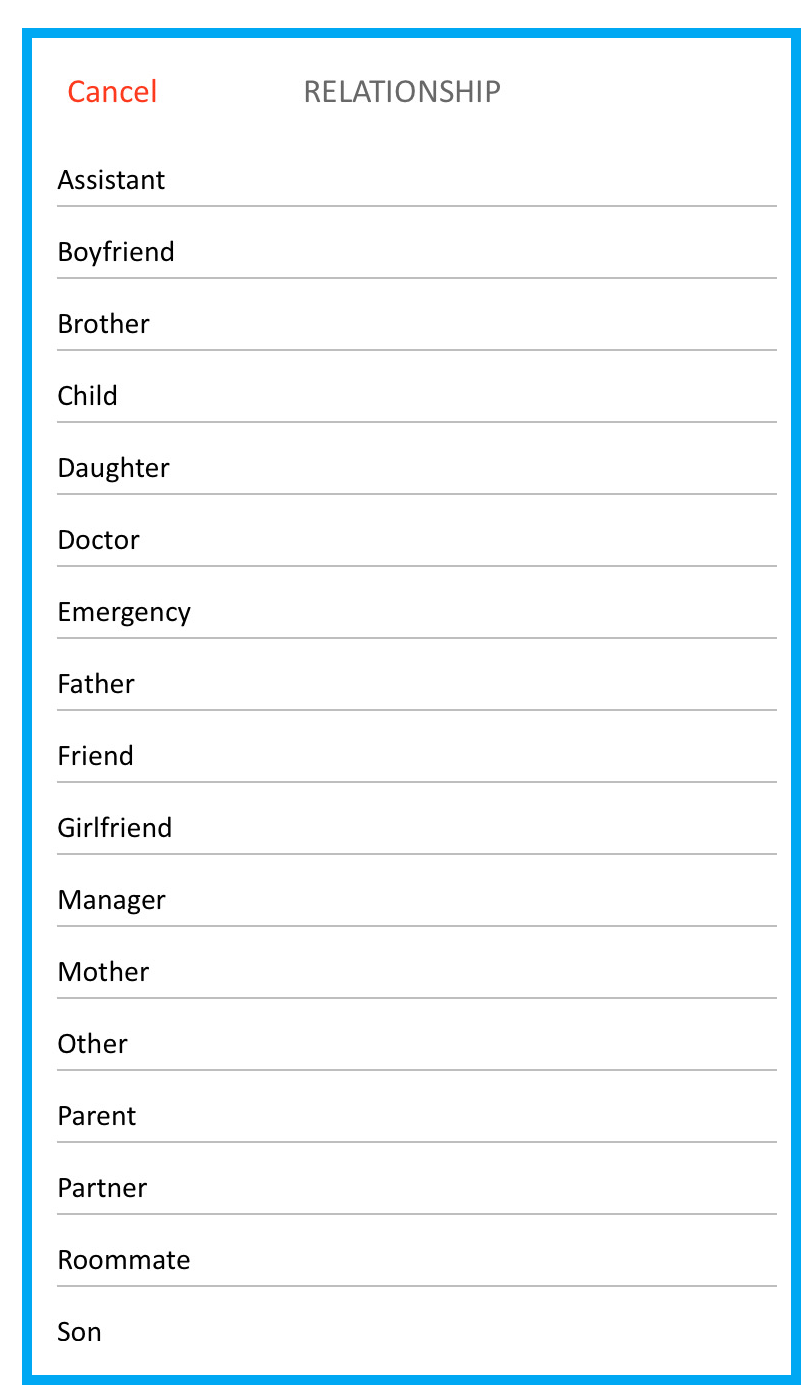 If you do not want to specify your relationship, you can simply choose "Emergency" or "Other."
6. If you want to add additional emergency contacts, repeat Step 3. If not, tap "Done" in the top-right corner of the screen.