QUICK LINKS:
How to Subscribe to a Public Location
1. Tap "Choose New Location" from the dropdown menu at the top of the screen.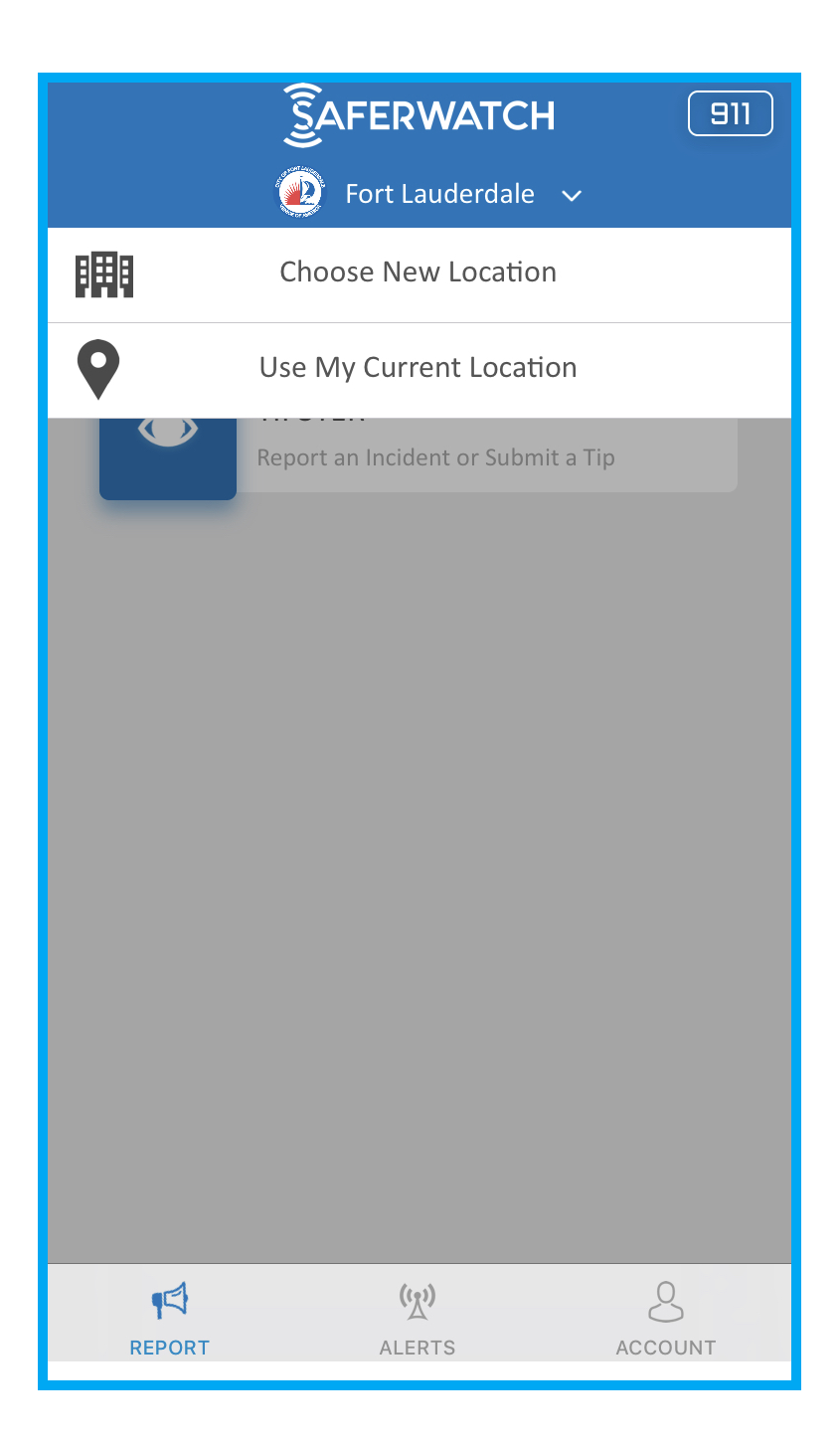 2. On the "Manage Locations" screen, tap "FIND PUBLIC SAFERWATCH LOCATIONS" at the bottom.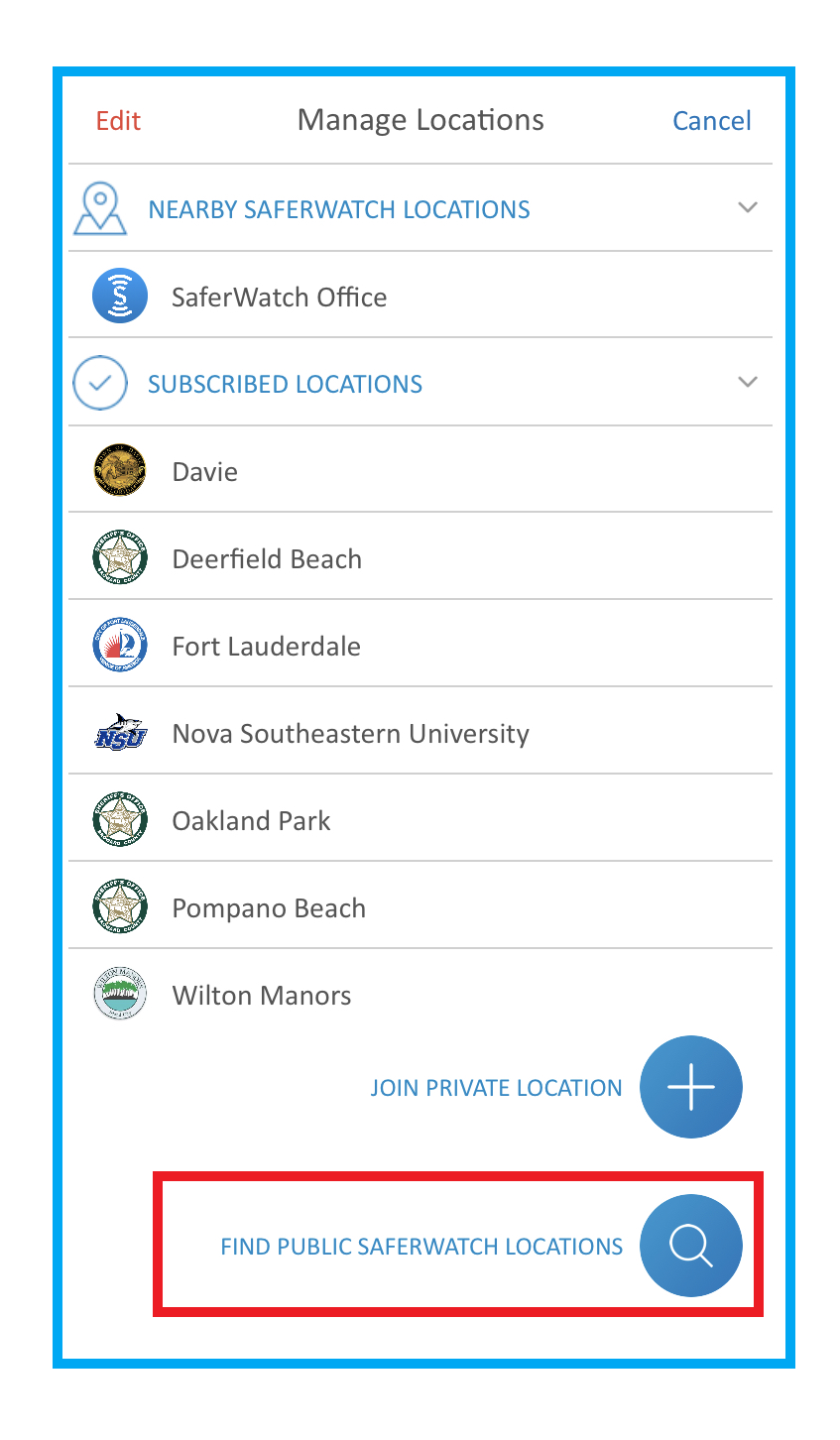 3. If you know the name of the public location you want to join, enter its name in the search bar at the top. SaferWatch will also provide a list of public locations closest to you, so you can easily select the location if you are nearby.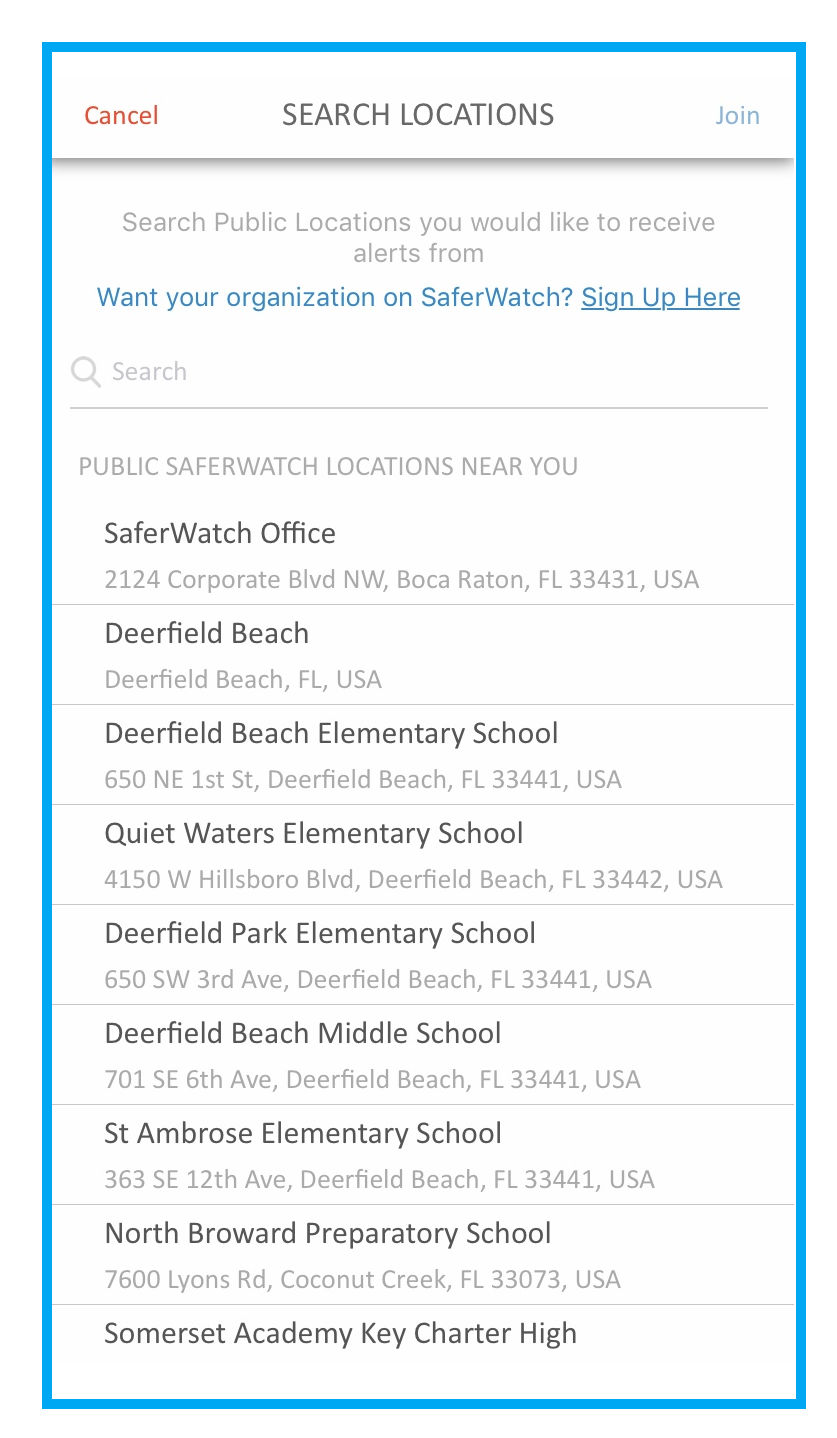 4. Once you select the location, tap "Join."
How to Unsubscribe from a Location
On the "Manage Locations" screen, tap "Edit" in the top-left corner. Tap the red button to the left of the location you want to unsubscribe from, then tap the Unsubscribe button that appears.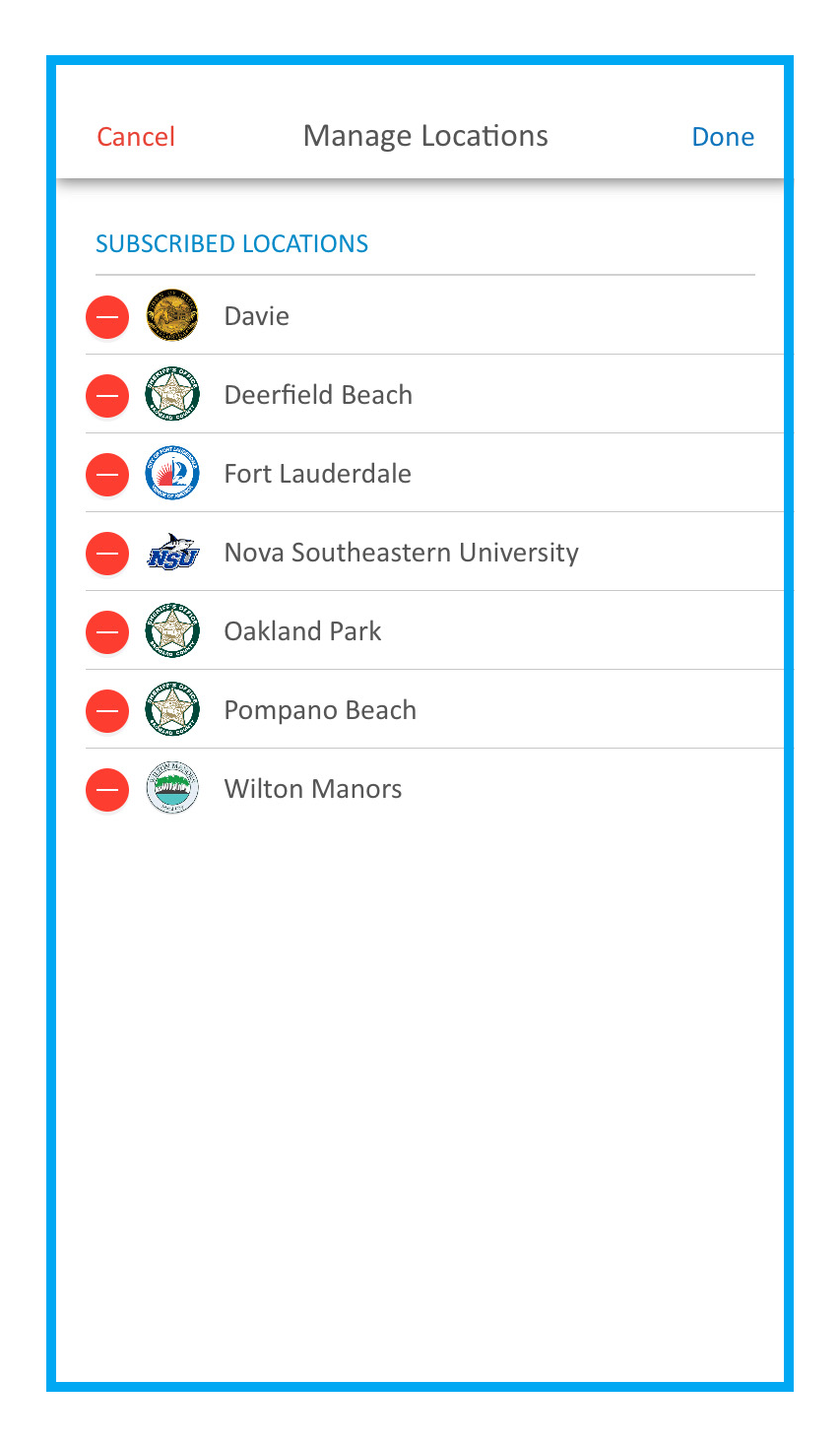 SaferWatch will ask you to confirm your decision. Tap "Yes."